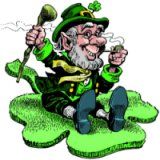 When it comes to business communications services, we've got it covered. We can provide virtually any product or service imaginable to communicate with your clients, employees, stockholders, or vendors.
We're experts at corporate identity pieces. But that's only the beginning. To learn more about the many products and services we offer, please contact one of our representatives.
Products
Advertising Specialties

Specialty advertising pieces such as pens, mail openers, keychains, or calendars are an effective, affordable way to get your name out.Click on the above link to view our advertising specialty and promotional products site.

We can supply your company with all types of apparel & accessories. We also handle all of your embroidery and silk screening needs to enhance your corporate image. Click on the above link to view our apparel selection.

CD/DVD Printing and Duplicating

The Difference between "nice" and "wow"
Full Color Imaging directly on CDs/DVDs!
Duplicate: Presentations, Seminars, Manuals, Training Materials, Videos even your favorite Photo CDs.

We can produce presentation folders in any color or size. These can be printed in a single or multiple colors of ink, even four color process. Embossing and foil stamping will create a lasting impression. Additional options include business card slits and printed pockets.

We can create a memorable image for your wedding with invitations, reception cards, wedding programs, napkins, and much more. Click on the above link to view our wedding invitations site.
Services